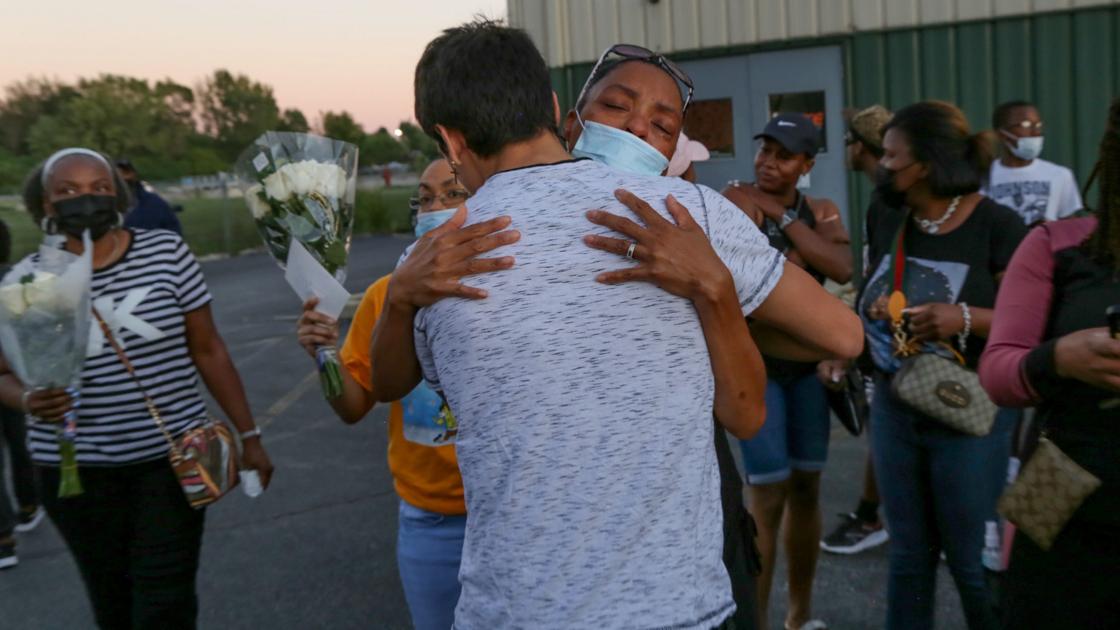 WATCH NOW: Basketball Coach Slain Crown Point Recalled As True Donor | Local News
CROWN POINT – As Chanel Nelson and her kids arrived at Full Spectrum Fitness in Crown Point on Tuesday night, a crowd of dozens calmed down and formed a circle.
Nelson, like many, was holding a bunch of balloons in the center of the circle when she started talking about her late husband, Glynon Nelson, or Coach Glyn, as many called him.
"I really didn't know how many people he had touched, I knew it was a lot, but it really uplifts us," Chanel said. "You really don't know how well it does for me and my children. He had a lot of love. He had a big heart."
Glynon Nelson was a pillar in his community who always had a big smile on his face.
Nelson, 38, was found dead around 11:15 p.m. Thursday along the road in the 6600 block of Atcheson Drive in the Gary's Miller section, Gary Police Cmdr. said Jack Hamady. His death is under investigation for homicide.
Normally, Nelson would have been at the gym, which is close to his home in Crown Point, from 6 p.m. to 9 p.m. Tuesday, to coach his basketball team, Victory Elite. Instead, his friends, family and those who loved him gathered for a vigil in his honor.
He was a dedicated husband, family man, community leader and mentor, Chanel said.
"His legacy will live on because he mentored so many people," Chanel said. "It was all about the kids, all the time."