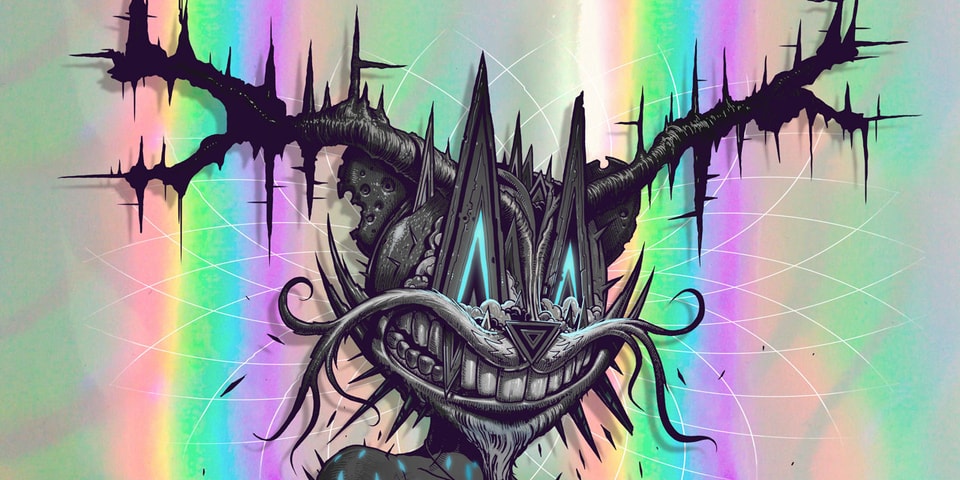 Superplastic Launches New NFT Series Featuring Gucci, KidSuper and More
Toy and design company SUPERPLASTIC is launching a new NFT series called HEADTRIPZ, a sequel to its Janky Heist with Christie's in July.
The second drop by SUPERPLASTIC Digital celebrities Janky and Guggimon include over 10,000 unique program-generated NFTs made with celebrity collaborators such as Jim Jones, Iann Dior, Gucci Ghost, KidSuper, OG Slick, E40, SSUR, Ricardo Cavolo, Dalek, Flying Fortress and Moreover. On January 18, the brand will release special Headtripz Pillz NFTs to holders of around 9,600 CryptoJanky NFTs from their first release.
Headtripz NFTs feature hundreds of traits with varying levels of rarity. There are three categories of Pillz that each offer different experiences: Yellow Pillz, Purple Pillz, Rainbow Tab and Gawd Pillz.
The release concludes with an online Headtripz party on January 20, where fans can "step into a new dimension with a blunt, a few bottles of Bolt 45 and maybe even some virtual NFT pills." The brand claims that collectors who hold a CryptoJanky NFT in their wallet can burn Pillz and receive unique Headtripz transdimensional NFTs in exchange.
Head toward Superplastic.co to learn more.
In other news, Gap is launching a gamified NFT experience.