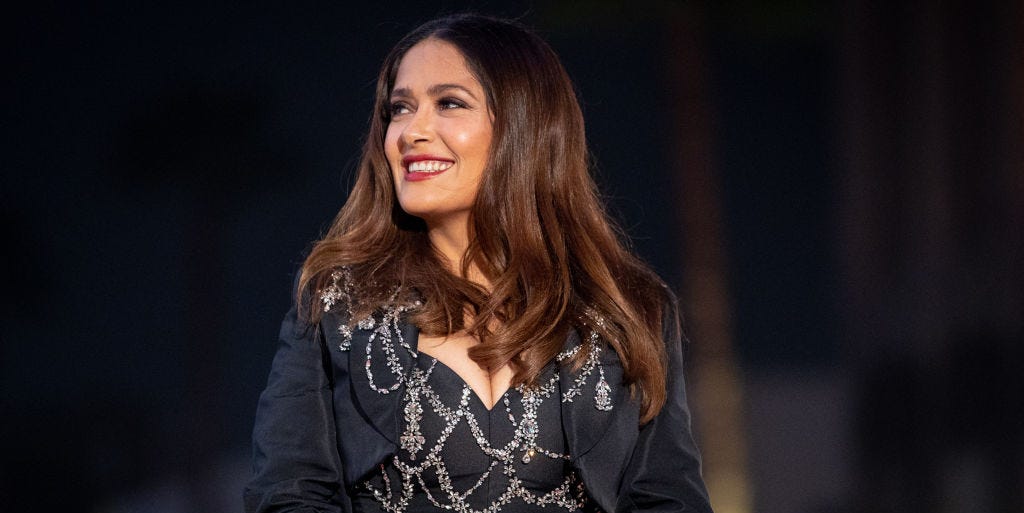 Salma Hayek on Lady Gaga's "mortifying" scene in House of Gucci
Gucci House all together sounds like a hoot to work. In addition to Lady Gaga staying in character for seven months and Adam Driver opening up to the one-off sex scenes, Salma Hayek has now told the story of a "mortifying" moment on set.
The actress plays Giuseppina 'Pina' Auriemma in the blockbuster, the friend and confidante of Patrizia Reggiani of Lady Gaga. Together, they plotted the murder of Patrizia's husband and Gucci founder, Maurizio Gucci, with Patrizia later convicted of ordering his murder in Milan in 1995. The film will follow the crime and the corresponding downfall of the Gucci house.
In a new interview, Salma spoke of an "embarrassing" scene she shared with Gaga – real name Stefani Joanne Angelina Germanotta – in a mud bath (of all places.) "I never have doing a mud bath – which, by the way, she couldn't believe it, that I had never done a mud bath – we have a bit of dialogue before entering, "she explained on The Late Late Show with James Corden.
"And once you're in, you're naked – well, not completely, we had something underneath but nothing above – and the thing is, in my head, I was going to sink. Gaga just fits in. like an Egyptian queen, sit down and she begins to descend. "
Salma continued, "Me, with my extra pounds, I sit on the mud and I don't sink. And I try to [move the mud away from] my huge ass to make a way. And then it starts to move me and then there are the breasts moving, you know. It's a very dramatic scene and she tries to stay focused and … I'm mortified. "
She added that the experience was "horrible" and the "most difficult scene I have ever had".
What a story.
This content is created and maintained by a third party, and imported to this page to help users provide their email addresses. You may be able to find more information about this and other similar content on piano.io