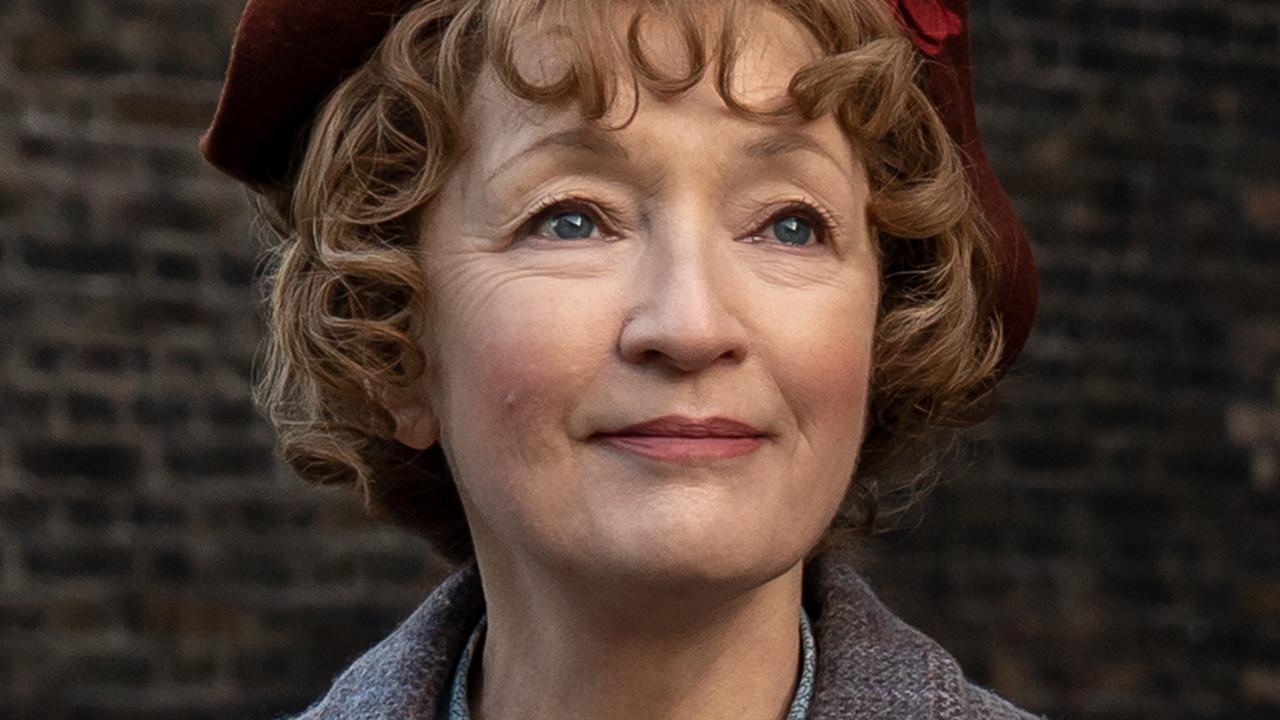 Ms. Harris Goes to Paris review: Lesley Manville's film is a sweet tonic
Mrs. Harris Goes to Paris is the third adaptation of Paul Gallico's novel since its publication in 1958 and there's a reason this story has endured.
A true audience delight, dramatic comedy is a tender, loving tonic for making you believe in possibilities, however fanciful or improbable.
Much like the time when Gallico crafted his story – a UK still emerging from post-war deprivation – the current chatter about global economic downturns means we need warm and fuzzy stories. When every click leads us to doom, disaster and La Nina, let Ms. Harris be the balm.
Ada Harris (Lesley Manville) is a cleaner in London. Although she works hard, her job is precarious, at the whim of her favored clients.
One hasn't paid her for weeks but has just spent £500 on a Christian Dior dress. When she sees the glowing dress, Mrs. Harris can't take her eyes off it. He calls her as a mermaid to a sailor.
Despite her down-to-earth, no-nonsense side, Ms. Harris now wants her very Christian Dior haute couture creation. A series of good fortunes come together just enough for her plane ticket and dress – but not just any accommodation.
Arriving at the famous designer's studio, she encounters a different force – Madame Colbert (Isabelle Huppert), director and caretaker of Dior. Who is this dull, oddly spoken housekeeper from London?
Despite Madame Colbert's attempts to get rid of her, there's one thing that speaks louder than status, and that's a cash buyer.
You don't need to be a master of puzzles to figure out how this movie is going to unfold, but that's not the point of Mrs. Harris goes to Paris, directed by Anthony Fabian. Much like Ms. Harris' Dior gown, it's less about the endpoint and more about the character's journey.
These are the people she – and the audience – encounter in her quest for her slice of luxury in a sometimes unforgiving and ugly world.
Everyone she meets – Andre (Lucas Bravo), the Dior-loving accountant, the philosophical role model Natasha (Alba Baptista) and even the stern Madame Colbert – will be changed by knowing Mrs. Harris, and she by them.
It's a predictable formula – and one that also includes a dynamic best friend at home (Ellen Thomas) and two would-be working-class love interests Archie (Jason Isaacs) and the posh Marquis de Chassagne (Lambert Wilson) – but it does part of the charm.
You don't really fit in Mrs. Harris goes to Paris expecting to be challenged or surprised.
We want to be wrapped up in a soft blanket, to be dazzled by the opulent costumes of Jenny Bevan, to be charmed by the moving performance of Manville.
And with the backdrop of Mrs. Harris' occupation, a garbage collectors' strike and Dior's financial difficulties linked to the exclusivity of its clientele, the film has something of a proletarian side to it.
The only time it causes consternation is an opening scene at a greyhound track. Nothing "happens" but the reminder that greyhound racing even exists (and in New South Wales, to this day) is enough to make you uneasy.
But it's a momentary malaise, and that doesn't take away from a feel-good movie with a character whose determination, faith, and kindness serve us all.
Evaluation: 3/5
Mrs Harris Goes to Paris is currently in theaters