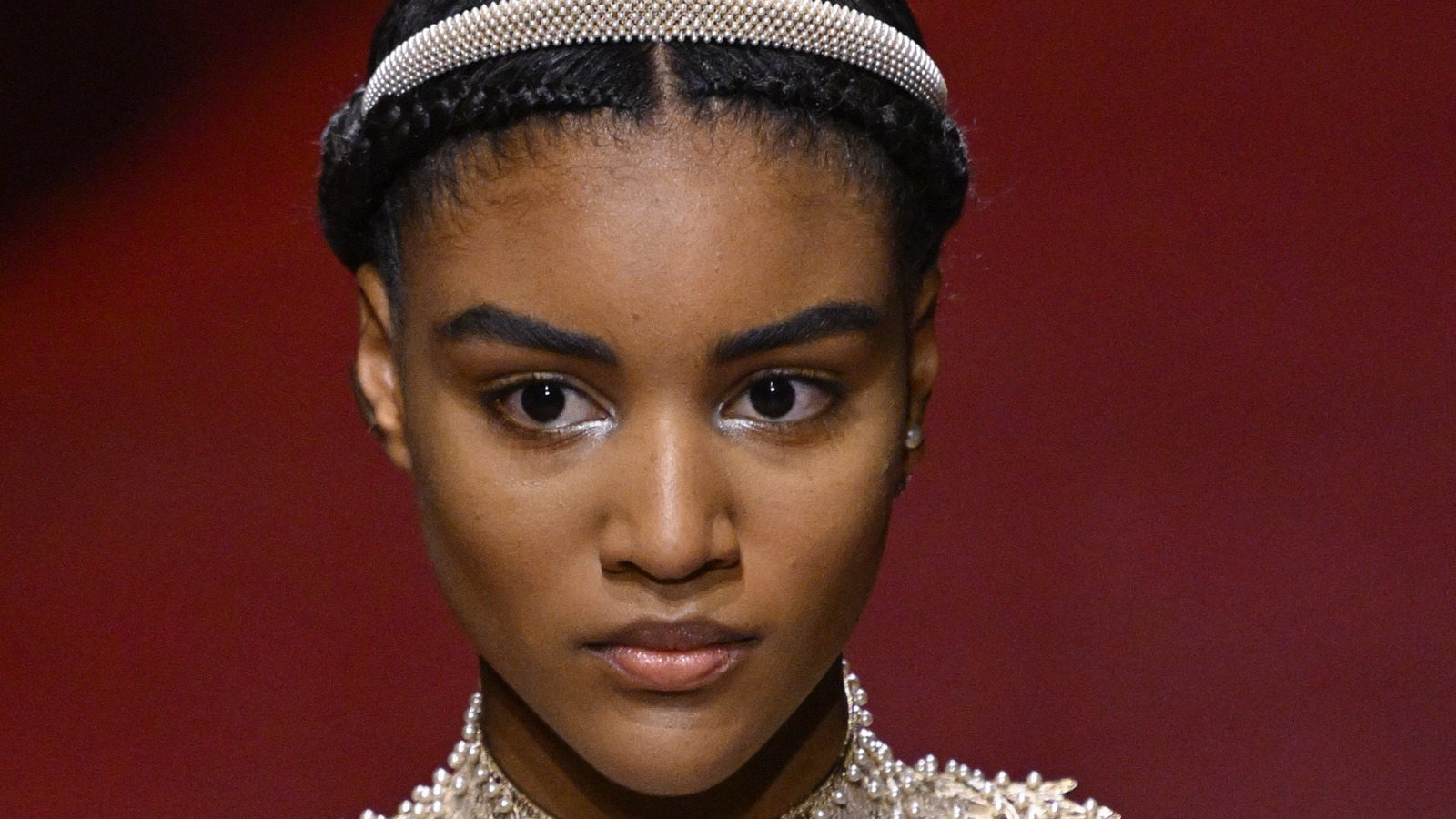 Metallic makeup is going to be seriously trendy in 2022
Probably the easiest way to try out the metallic trend is with foiled eyeshadow, by iDiva. As the name suggests, metallic eyeshadows give off a reflective shine reminiscent of aluminum foil. Unlike glitter, metallic eye shadows glide on the lids smoothly and don't accentuate the texture. It's a great way to amp up the drama on your eyes. Applying a metallic eyeshadow to a brush and wetting the brush with a setting spray can help give the foiled effect. Today also recommends using liquid metallic eyeshadows like Danessa Myricks Colorfix Foils, MAC Dazzleshadow Liquid, and Kosas 10-Second Eyeshadow, while Elle suggests trying a cream formula like Victoria Beckham Lid Luster.
If you're new to using metallic eyeshadow, Bustle has a guide full of looks you can try on your eyes. For those who aren't afraid to experiment with bold hues, try using contrasting colors like a metallic emerald green eyeshadow on the lid and a metallic royal blue eyeliner on the lower fold. Green has become a particularly trendy eyeshadow color. So if you want to try a green eyeshadow, but don't feel confident enough to pair it with a contrasting color, you can try blending a matte military green eyeshadow into the crease and applying a metallic green-gold eyeshadow on the lid.