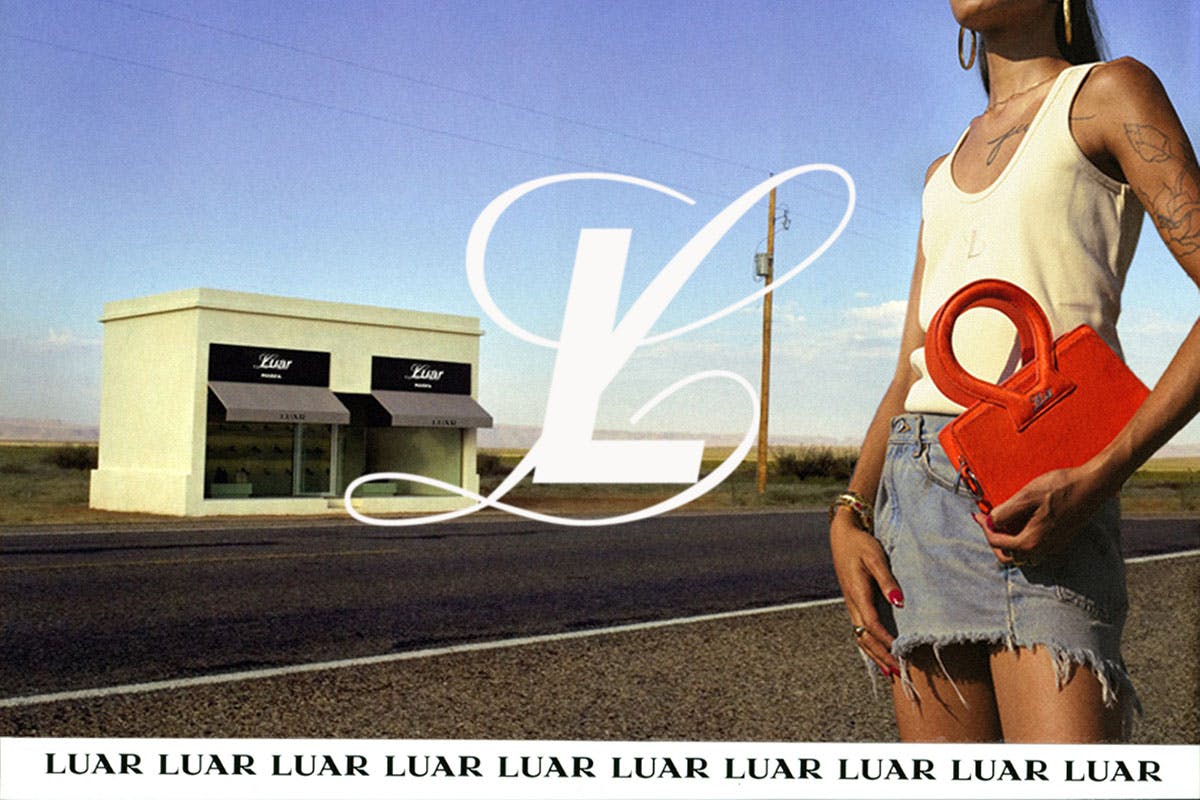 LUAR will open a Prada Marfa-inspired pop-up in New York
For one day only, LUAR is popping up in New York (with Ana bags in tow, of course).
On August 9, the brand will unveil a pop-up where customers can discover its latest version of the it-bag, a beauty in orange ponyhair. The location will be announced via LUAR's Instagram the night before.
As a concept campaign on Prada Marfa indicates, the pop-up is more than a shopping experience, it's also a meditation on reality and fantasy, truth and fiction.
Let me explain: a bit like Prada Marfa – an art installation built to look like a Prada store – functions as a sort of crook's mirage (is there really a Prada in the middle of the Texas desert?), LUAR founder Raul Lopez knows firsthand the deceptive power of appearance.
"I feel like I never fit into any scene, but actually, I always fit right in — I'm like a chameleon," he explained. "The Marfa building is very much like me in that sense. It's in the middle of nowhere but works the best way because of its gag factor."
When asked if LUAR had any plans for a permanent retail space, Lopez maintained an enigmatic air. "I have a perm in a retail space. It's www.luar.world," he offered.
And when pressed for details on Tuesday's pop-up, the creator kept things so short and sweet. "There might be clothes. You'll have to come and check them on the 9th," he said.
Seeing is believing, after all.
Shop our favorite product