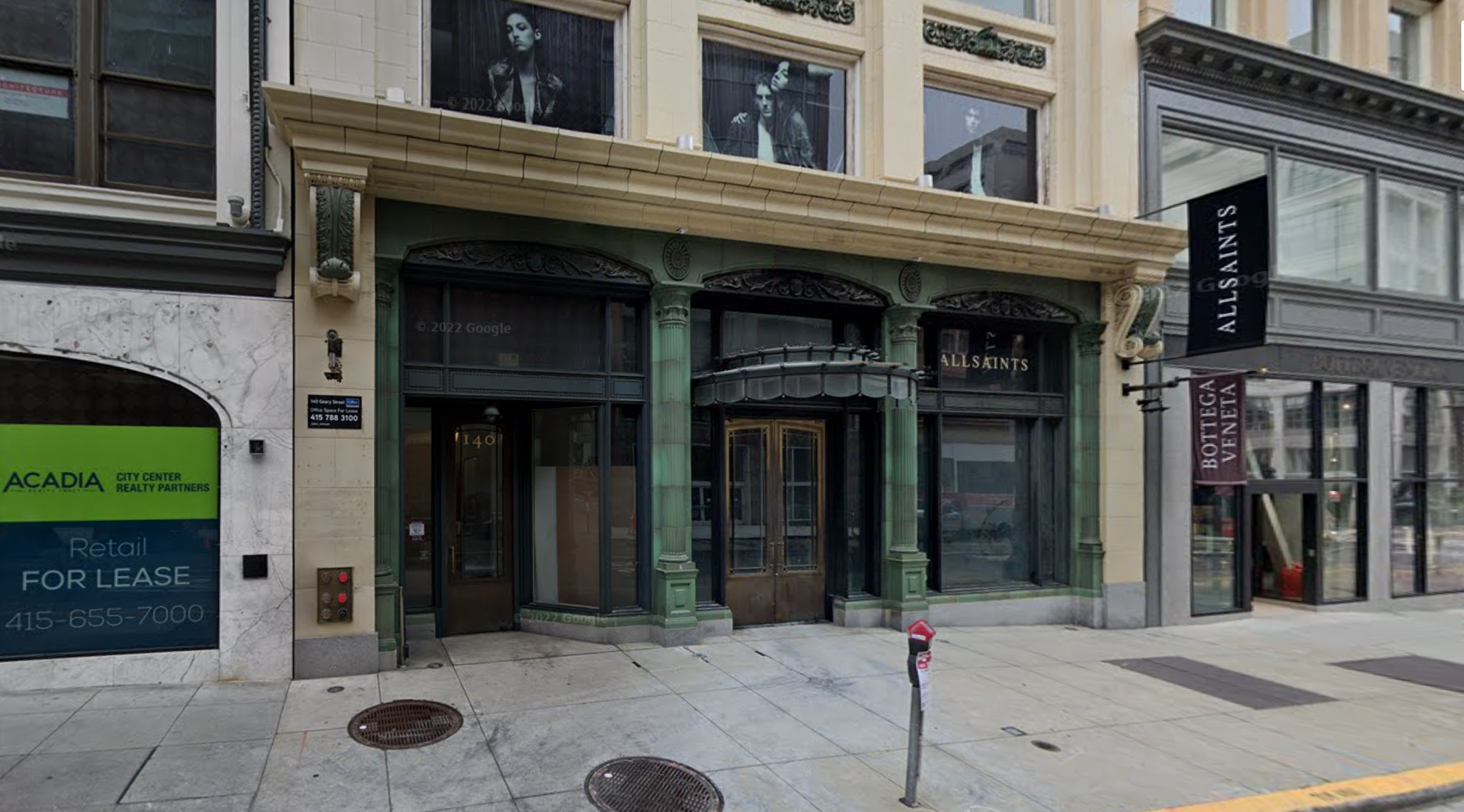 Chanel, Van Cleef & Arpels seize new points of sale in Union de SF
Van Cleef & Arpels – a century-old jewelry chain founded in Paris – and luxury fashion company Chanel recently acquired new retail stores in Union Square that are set to debut this year, with each existing property investment as a sign that the downtown SF is bouncing back.
Adding to the growing list of high-end retailers snapping up leases and properties in downtown San Francisco, the aforementioned European jeweler is expected to open a new location in the next few months, taking over the space at 140 Geary Street that once housed British clothing brand AllSaints. The Class B building in the middle of Union Square where Van Cleef & Arpels will open is an affiliated property owned by Trinity Properties — a company founded by the late Angelo Sangiacomo, famous one of SF's biggest owners, and it is now run by the surviving members of his family. (The massive residential development on Eighth and Market Streets, Trinity Place, was Sangiacomo's swan song he couldn't see completed.)
In one exclusive report from the San Francisco Business Times, we learn that Chanel recently purchased the building at 340 Post Street in Union Square for $63 million, which is one of the biggest real estate deals signed in San Francisco since the start of the pandemic. The three-story, 17,810-square-foot building — currently home to the nearly 30-year-old Williams-Sonoma store — will add to Chanel's current local footprint, which includes its four-story brick-built Union Square and -mortar location at 156 Geary Street. The Business Times speculates Williams-Sonoma may be looking to relocate, and Chanel seems likely to move its Union Square presence here when that happens.
Los Angeles-based Stockdale Capital Partners bought the Post Street structure in October 2018 for $48.5 million. According to the Business Journal, Chanel's acquisition of the building is costing about $3,537.34 per square foot for the space, an increase of about 25% per square foot from that sale four years prior.
Just a year ago, Union Square has recorded historical retail availability numbers as major retailers like Uniqlo, H&M, Marshalls and Gap closed stores left and right. But Laura Sagues Barr, senior vice president of CBRE San Francisco – a provider of commercial and private real estate services – noted that this acceleration in real estate purchases and commercial leases signed in downtown SF is incredibly promising. All of this activity points to a "significant number" of luxury retailers keen to expand their physical footprint there as the city continues to recover.