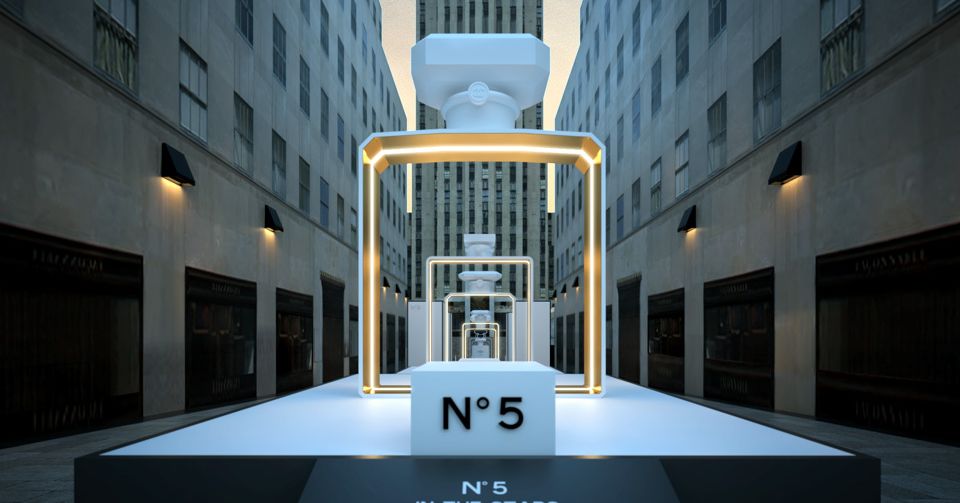 Chanel throws big birthday party on ice for # 5
From November 6, Chanel will take her brand to the ice rink. In an event called # 5 in the stars, Chanel will turn Rockefeller Center into a huge 100th anniversary party for her No.5 perfume, and everyone's invited.
Chanel n ° 5 is the first perfume created by the brand in 1921; Gabrielle Chanel would have said French Russian perfumer Ernest Beaux said she wanted something that "smelled like a woman, not a rose". It was one of the first scents to use aldehyde, a revolutionary synthetic ingredient which gives perfumes a sparkling quality similar to that of champagne and which is still used today in modern perfumery. When asked what she was wearing in bed, Marilyn Monroe supposedly said an interviewer in 1952 that she wore a few drops of Chanel No.5.
Everyone is invited to the party, November 6 to 12 from 11 a.m. to 8 p.m. In the lounge, you can enjoy hot chocolate and other themed delicacies. It's a bit early for the reindeer games, but you can play the No.5-inspired games in the area and see an outdoor display of the scent. Every night at 5 p.m. ET there will be special themed entertainment. No registration is required and tickets will be delivered in person on site. If you would like to attend, you can find more information through the Chanel website here.
Photo: Courtesy of Chanel