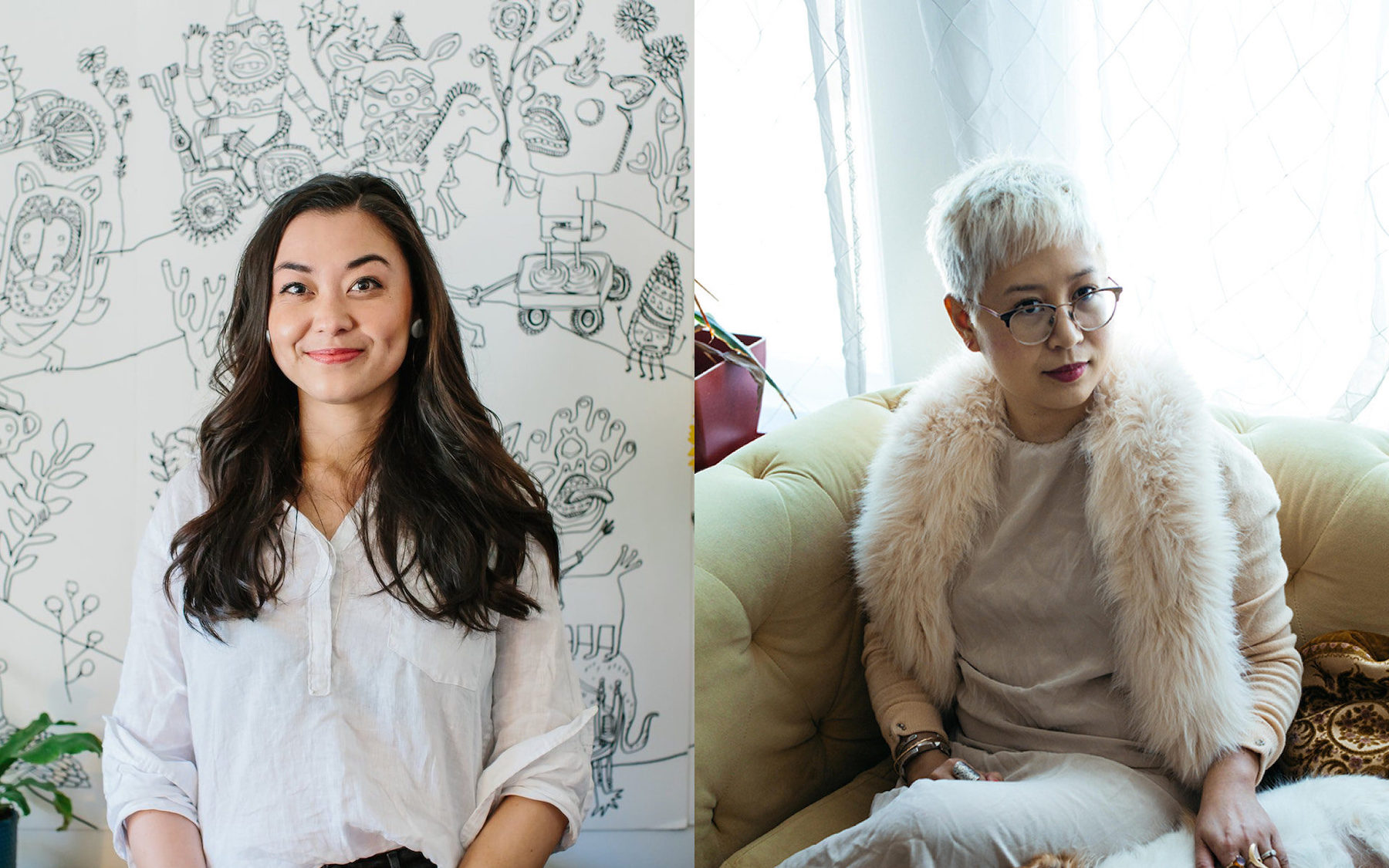 Chanel Miller, artist and 'Emily Doe' in Stanford assault case, speaks at Asian Art Museum
[ad_1]
Artist and writer Chanel Millerthe 75-foot mural at the Asian Art Museum, I was, I am, I will be, is visible in the museum's new Wilbur Gallery and can be seen from the street. Recently, artist Judy Chicago, whose premiere the retrospective is at the de Young museum, saw the mural in person and described it as: "Truly fantastic and powerful. "The mural depicts the stages of healing and encourages people to see life as 'a state of endless becoming'.
On September 23, as part of Museum Thursday Evenings at the Asian Art Museum, Miller, the author of Know my name, in which she revealed she was Emily Doe including the victim impact statement during his assault trial at Stanford in 2017 went viral, will talk with other bestsellers New York Times author, Esme Weijun Wang. Wang wrote the collection of essays Collected Schizophrenia and the novel, The border of paradise.
In an in-person conversation moderated by Abby Chen, head of contemporary art at the museum, Miller and Wang will discuss healing, writing, art and activism. Wang, who also founded The community of unexpected shapes for "ambitious writers living with illness and disability," wrote in an email, "I plan to approach this as a peer-to-peer conversation about joy and pain. The two things live as neighbors, and Chanel's work is so much on it. We are both visual artists and writers. I want to continue this path of exploration.
Wang and Miller first met when Miller came to a reading event in San Francisco to Collected Schizophrenias. Wang says that like many, she had read and been moved by Miller's victim impact statement although they met before Miller revealed that she was Emily Doe. Wang bought Know my name when it came out and both read it and listened to the audiobook. She then followed Miller on social media where she saw a lot of Miller's art. She says she found the art, as well as Miller's book, striking.
"His book is so much about trauma, but also about the aftermath of trauma," Wang wrote. "And art is mostly about healing and the changes we go through to heal. I'm living with C-PTSD, so that speaks to me a lot.
Miller said writing about her assault and reading the trial transcripts of the man who assaulted her was painful, but going through the process allowed him to come back to the present. Wang also believes that writing helps with healing.
"Writing helps me deal with trauma, which is such an amorphous and strange animal," she wrote. "Putting it into words fixes it and makes it less terrifying – in words, it becomes concrete."
MEET THE ARTIST: CHANEL MILLER IN CONVERSATION WITH ESMÉ WEIJUN WANG Thu / 23, 6:30 p.m. at the Asian Art Museum, SF. This event is free with a general admission ticket. Tickets cost $ 10 after 5 p.m. Tickets and more information here.

[ad_2]