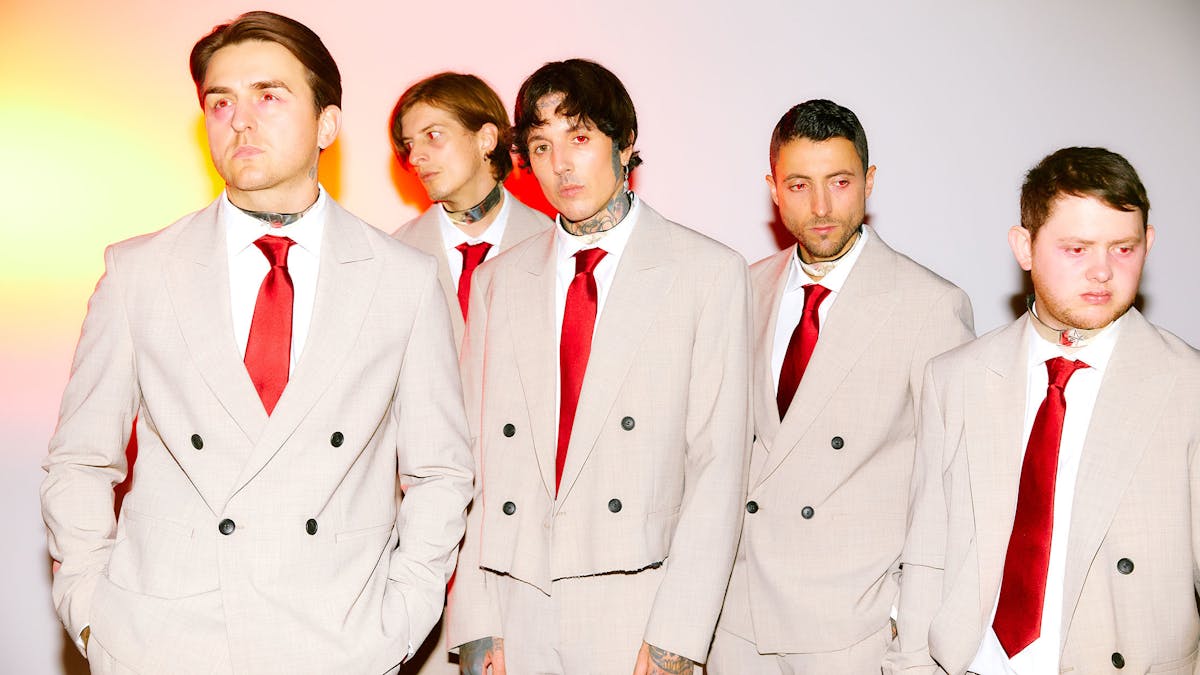 Bring Me The Horizon covers 24kGoldn and Iann Dior's Mood in the Live Lounge of Radio 1 – Kerrang!
[ad_1]
Bring me the horizon closed BBC Radio 1of the month Live Lounge today (September 30) with a blanket of 24The huge single Mood by kGoldn and Iann Dior.
The Sheffield rock titans debuted at the Live Lounge in style, choosing to cover the huge hit TikTok Mood simply because, according to Oli Sykes, they received a long list of tracks and chose this one!
"I mean, this song has been out for a little while – I heard it last year and I really love this song, "the singer explains (transcribed by Kerrang!). "In fact, when we were writing for this new record [the second Post Human EP], some of that kind of sound influenced songs like DiE4you.
"I knew him pretty well, I really like the track, and it's very catchy too. And it was like we could do something a little bit more in our world with it.
In an exclusive interview with Kerrang! earlier this month, Oli revealed that in addition to working on Post Human PE2, the group already has ideas for the third and fourth installments of their planned series.
"We have the general keywords of what we want, but if they end up like this, we'll have to wait and see, because they just become what they become, "he said. "I basically know what I want the third sound to sound like, and the fourth one, but it will be a lot of experimentation until we find the right mood. The third will be a little easier, the fourth will be an interesting challenge, just because of what I want to do with it.
"It's almost going to be a progression through each record and then the last one is going to regress. The way they work is in fact part of everyone's story PE, and the kind of overall message of what these EPs mean is going to be displayed in the sounds, which probably doesn't make sense when I say it out loud!
"But I have a plan for them. I'm not going to say what they are because they might come out completely different and I don't want to disappoint anyone.
Read it: 11 Lesser Known Bring Me The Horizon Songs Everyone Needs To Hear
Posted on September 30, 2021 at 11:57 a.m.
[ad_2]