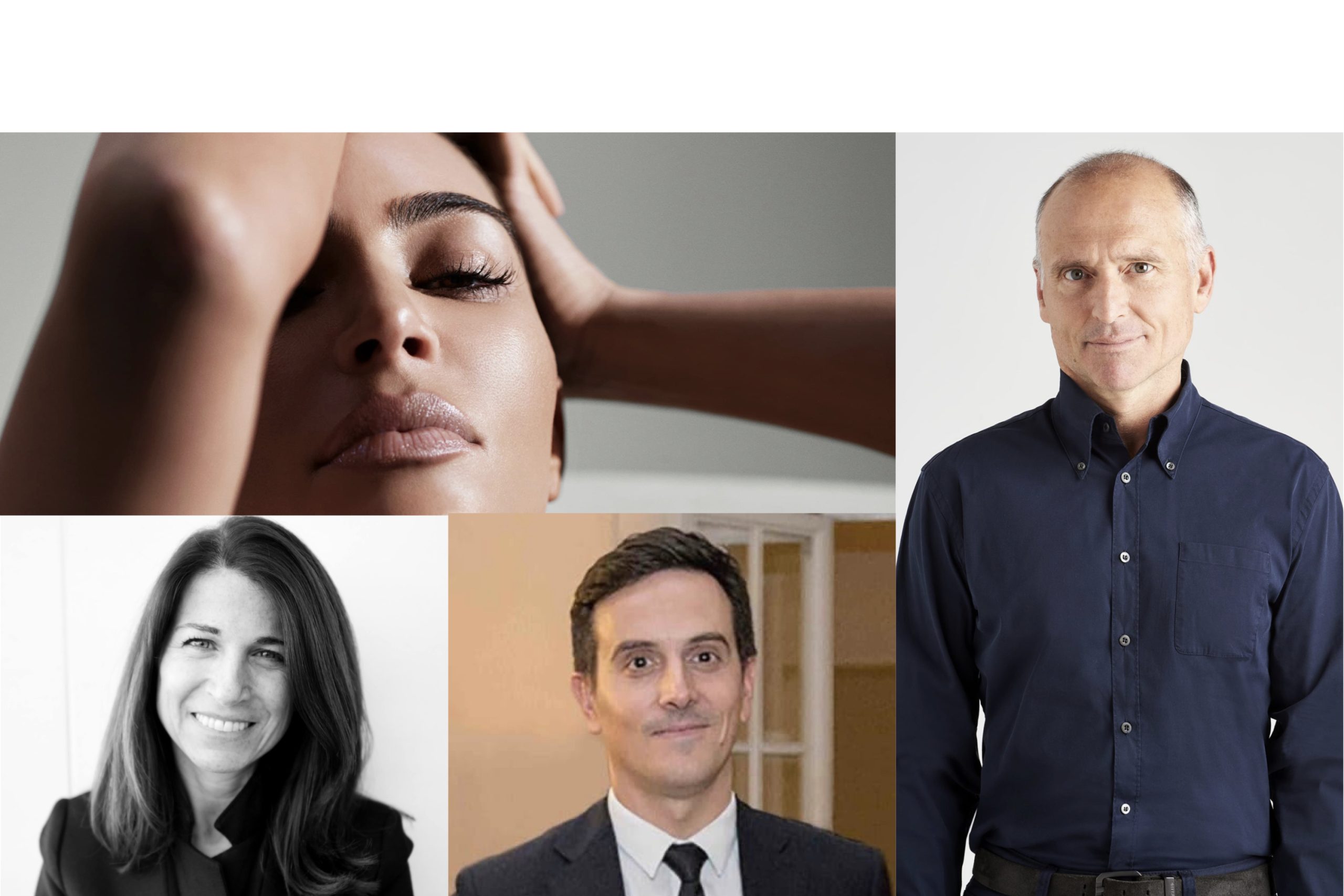 Bold moves – Valentino, Prada, The Yes, SKKN by Kim
---
Valentino has appointed Alessandro Beretta as the brand's CEO in Europe. The Italian fashion house introduced this position as part of an updated strategy, the essence of which is to expand the brand's European market.
Beretta began her career at Procter & Gamble. He then joined Nike, where he was appointed Partner Management Director Southern Europe. At Valentino, he will lead the brand's consumer and partner strategy.
Laurent Bergamo has been promoted to commercial director for Americas, Brazil, Europe and the Middle East, reporting to Jacopo Venturini, CEO of the Rome-based fashion house. Previously, he was CEO of Valentino Americas.
Roberto Massardi Development Director at Prada
Prada has announced that Roberto Massardi will be the group's new Chief Development Officer. Massardi comes from Stone Island (a company acquired by Moncler) where he had been managing director since 2005. His previous experience from 1996 and 2005 had been with the Prada group.
Massardi joined the Prada group in 1996 as director of business development and later as general manager of the Jil Sander brand.
Pinterest has announced that it has signed a definitive agreement to acquire THE YES, an AI-powered fashion buying platform that allows users to purchase a personalized feed based on the user's active on-brand input. , style and size. Pinterest believes that THE YES' leadership, innovative technology and talented team, combining shopping expertise with fashion industry credibility, will help accelerate Pinterest's vision to be the home of the taste-oriented shopping.
With hundreds of brand merchants on its platform, THE YES team has built an extensive fashion taxonomy that uses human expertise and machine learning to power a comprehensive fashion algorithm. THE YES' brand relationships and shopping expertise can potentially be applied to other categories on Pinterest such as home, beauty and food.
THE YES was founded in 2018 by CEO Julie Bornstein, an e-commerce and fashion industry veteran and CTO, Amit Aggarwal, a tech industry veteran. Over the past few years, THE YES has evolved to provide a personalized daily shopping feed that learns a user's style as they shop from hundreds of merchants, including global brands and discovered brands across the spectrum. of fashion.
Upon closing, Julie will report to Pinterest co-founder and CEO Ben Silbermann and lead Pinterest's buying vision and strategy, creating a new strategic organization dedicated to Pinterest's taste-driven buying efforts. that will help guide the evolution of functionality for Pinners and Merchants on Pinterest. Pinterest is delighted to welcome THE YES team to join Pinterest after the closing of the transaction.
"The YES team are experts in creating an end-to-end shopping experience. They share our vision of making it easy to find the right products personalized for you based on your tastes and style. We are very excited about the talented team and technology at THE YES as we create dedicated shopping experiences on Pinterest.– Ben Silbermann, Co-Founder and CEO of Pinterest
"I have spent my career at the intersection of shopping, fashion and technology and have seen firsthand the valuable impact of building technology that allows brands to easily join a platform while by allowing customers to share their preferences. Joining forces with Pinterest to expand our reach using such an inspiring platform is an exciting and ideal next step for our team and our technology. – Julie Bornstein, Founder and CEO of THE YES
Pinterest is a shopping platform that brings together the unique commercial intent of its audience and the ability to visually explore products like you would in a magazine or catalog. In a world of impulse purchases, Pinterest is designed to enable inspired purchases. It's like a catalog, personalized to your unique tastes.
In the months following the closing of the transaction, Pinterest plans to discontinue THE YES app and website to allow the combined teams to focus on integrating technology and evolving our buying vision. .
Subject to satisfaction of customary closing conditions, the transaction is expected to close in the second quarter of 2022.
Kim Kardashian launches SKKN By Kim, a new high-performance skincare line in partnership with Coty
Kim Kardashian introduced SKKN BY KIM, an effective skincare collection of nine products located at the intersection of elevated simplicity and innovative science. SKKN BY KIM was born from Kim's dream of bridging the gap between the world's most renowned dermatological experts and people at home seeking high-performance skin care.
Combining Kim's visionary approach with her insights gained from years of working with global skincare specialists and leading experts at Coty, each product has been carefully formulated to care for all skin types, tones and skin textures at each stage of maturity. Through active ingredients and technical formulas, SKKN BY KIM offers clinically proven skincare solutions to support the skin's natural abilities and revitalize the complexion.
"In all of my business endeavors, I have been fueled by my passion for filling market gaps with expertly designed, universally acclaimed products that are performance driven – and I have carried that same drive and approach with me. in creating a legacy skincare brand," says Kim Kardashian, the brand's founder and CEO. "What started as a diagnosis of psoriasis became the catalyst for my journey of skincare discovery. skin, inspiring me to learn more about my skin and how to take care of it. Working with some of the best dermatologists and estheticians over the years has given me the incredible opportunity to learn from their expertise – and I knew I had to share my knowledge. Fueled by years of gathered information, SKKN BY KIM's science-based formulas work together to reactivate skin's inner potential and inspire confidence. I am proud to finally be able to share this collection with everyone.
In collaboration with Coty Inc., one of the world's largest beauty companies with an iconic portfolio of fragrance, color cosmetics, and skin and body care brands, Kim Kardashian is launching SKKN BY KIM on June 21, 2022 via a new direct offer in the United States. -consumer website. The site will be the go-to destination for all new product launches and will also feature tutorials and special collections.
The SKKN BY KIM collection features nine core products, developed to deliver effective results through clean, no-compromise high-performance formulas.
Rooted in the brand's philosophy of sustainability, each product is bottled in sleek, minimalist, refillable packaging. To further reduce environmental impact, refills are packaged in environmentally friendly materials.
Photographed by Mario Sorrenti, the campaign images feature Kim among larger-than-life replicas of the collection's sculptural packaging. Creative direction and design of brand identity, product and packaging, as well as strategy and art direction consulting were guided by Perron—Roettinger.
---