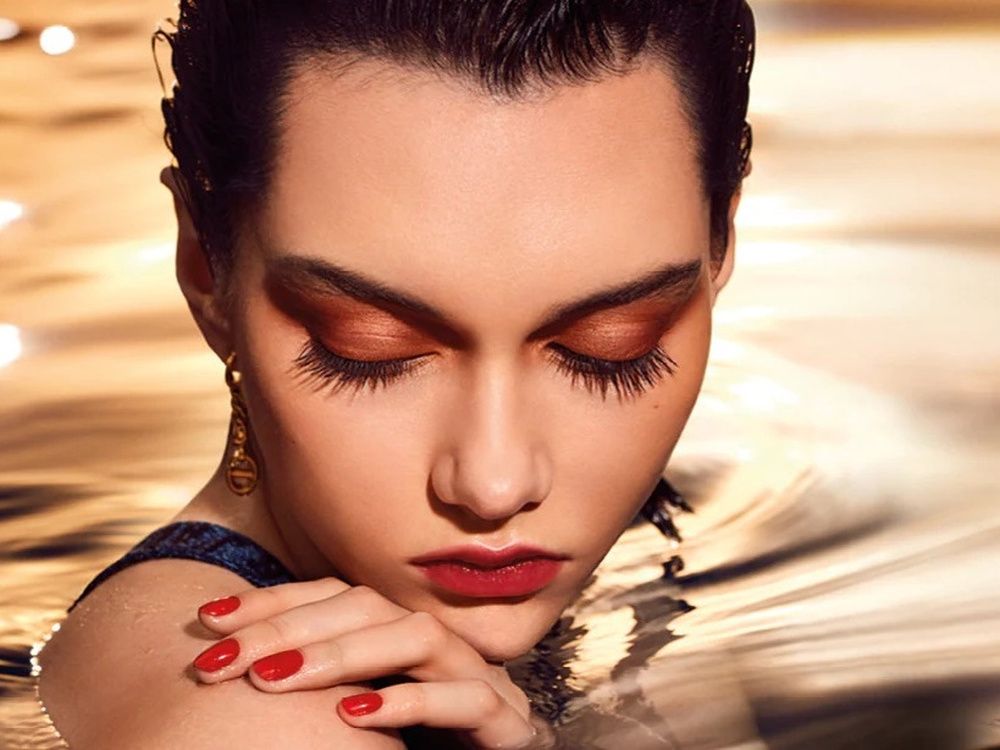 Beauty report of the summer: the dishes of the makeup artist Dior on the top trends
Ricky Wilson, celebrity makeup artist at Dior, shares the looks and products he's most excited about this season.
Reviews and recommendations are unbiased and products are independently selected. Postmedia may earn an affiliate commission on purchases made through links on this page.
Content of the article
The sunny days of summer call for a new beauty look.
Content of the article
To get the latest scoop on the season's hottest trends, we asked Dior celebrity makeup artist Ricky Wilson to share the looks and products he's most excited about this season. From glossy lips to intense eye color, consider this your summer beauty report:
Q: What are the main beauty trends for this summer?
A: The top trends for summer are colored eyes that go beyond just sweeping a bronze or gold shadow across the eyelid and calling it a day. Orange coral and even coppers and rusts are seen on the eyes which is super chic and can be worn with any skin tone. The limited edition Dior Riviera 5 Couleurs palette in 479 Bayadere is perfect for achieving this look. There's also a return to colorful lip gloss, but with more tint and shine compared to a high-impact lipstick. When it comes to traditional summer bronze skin, we're seeing more matte bronzers used in a lightly sculpted look compared to all-over tan.
Content of the article
Q: Is there a trend that excites you the most?
A: I'm most excited about lips. Dior has launched new lip products that I live for. There are the lipsticks that I use as a base and the new super shiny Dior Addict lipsticks that I layer on top. Pairing the two together will give you a long-lasting lip look that also conditions so lips don't feel dry.
Q: Is there a color that stands out as essential?
A: I fell in love with a color that, honestly, looking at it in the tube, I didn't know I would love so much. A friend of mine introduced me to it and I've been obsessed ever since. It's a nude peach lip in the Dior Addict line called Mimirose. I love it because I've used it on light, medium, olive and dark skin tones and it looks amazing!
Content of the article
Q: I see so much color play on the eyes with bright neon shades. How would you recommend people explore this trend?
A: I am for eye color. I used a ton of colors that I don't normally use for everyday makeup, but I feel like we're having a fun, carefree time after everything in the world. Anyone can wear color with confidence, depending on their comfort and personality. For example, if you're pretty minimalist when it comes to bright eye makeup, you can stick to a neutral shade and opt for eyeliner or mascara that pops in bright blue. I love the color assortment of the new Diorshow on Stage Liquid Liners for this trend.
Q: Finally, any tips for making your summer makeup last despite the heat?
A: I have some tips here. Primer and setting are always essential, but it's also important to have a long-wearing foundation. I love Dior Forever Skin Veil Primer and Forever Matte Foundation for summer. I also like to set makeup with a generous amount of Forever Perfect fix mist. Other eye and color tips, use a bit of setting spray on the eyeshadow brush you use for your lids. This will amplify the shade but also make it last longer in the heat and humidity.