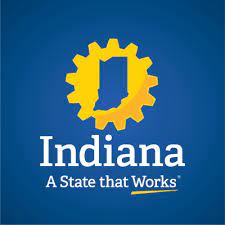 Arab and Hatfield win business awards in Indiana
Based in Indianapolis, Indiana Arabian termite and pest control and La Porte, in the Ind. Hatfield Pest Control were recently honored with a Governor's Century and a Half-Century Business Award in 2021, respectively. The awards were presented by Indiana Governor Eric Holcomb via the Indiana Economic Development Corporation (IEDC).
There were 33 Century award recipients and 68 Half-Century recipients this year, for a total of 101 recipients. Arab Termite and Pest Control has been around for 109 years, and Hatfield Pest Control for 77 years.
"I am honored to recognize these dedicated Hoosier business leaders who have created a lasting impact not only on their communities but on the state as a whole," Holcomb said in a press release. "As we continue to attract new jobs and investment to Indiana, these well-established businesses will set the tone for a Hoosier economy dedicated to hard work, constant improvement and strong community roots. I have no doubts that these companies will continue to provide excellent service and keep Indiana on the path to success.
ABOUT IEDC
The Indiana Economic Development Corporation (IEDC) leads the state of Indiana's economic development efforts, helping businesses launch, grow and gain a foothold in the state. The IEDC manages a number of initiatives, including performance-based tax credits, workforce training grants, innovation and entrepreneurship resources, public infrastructure support and efforts. attracting and retaining talent.
ABOUT THE FIGHT AGAINST ARAB TERMITES AND PESTS
According to President Sid Shah, "In the early 1900s, Dr. Allen, an entomologist, developed a chemical to protect expensive oriental rugs from carpet beetles, but he had no marketing knowledge (Editor's note: his first name has been lost in history). So he asked his friend Mr. Herman B. Jordan, a businessman from Indianapolis, to help him market the product to the public. Both friends had a good product, but needed a marketable name. They knew the name had to be catchy, distinctive, colorful, and descriptive. After much work and thought, Arab (pronounced AA'rab) a term derived, in this case from the theme of the Arabian Nights was created. The new label had a romantic flair, illusions of flying Persian rugs and mysteries of the Orient. Then came the famous [tagline], 'See a bug… call Arab.' Jordan and three employees walked the streets knocking on doors, hosting free pest control inspections, and offering free inspections to family and friends. After Arab did a satisfactory job, they always asked for references. The business grew steadily, and then came the Great Depression of 1929. Dr. Allen and Mr. Jordan feared losing everything, so they decided to set up a private company to limit Arab liability. This is how Arab Termite and Pest Control, Inc. was incorporated in 1929. However, the Arabic name dates back over a century. The Arabic name survived the Great Depression, the two world wars, the Vietnam War, several recessions, and the 2020 coronavirus pandemic. The Arabic logo still stands after more than a century.
ABOUT HATFIELD PEST CONTROL
According to the company's website, founder Dean Hatfield began his pest control career at the Kingsbury Equipment Factory during World War II as a superintendent of roads and grounds. Therefore, he was responsible for all pest and weed control in this large facility. After the war he began to use his skills in the business world and quickly had a varied and extensive clientele. Greg Campbell had already been in the pest management field for seven years and had a degree in entomology from Purdue University when he was approached by Hatfield to take over the business in 1980. Campbell's daughter, Carrie, told him about it. acquired the company in 2015. As President, Carrie Campbell is a Certified Technician and is active on several community boards as well as the Indiana Pest Management Association.